Search Products

Micro Modules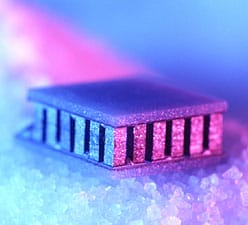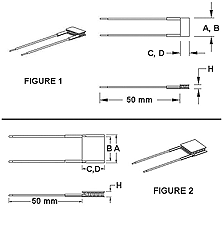 Micro modules are devices that have semiconductor element footprints of less than 1.0mm square, allowing higher numbers of couples for a given size module. These modules are metallized (but not solder tinned) on both hot and cold surfaces and they are suitable for mounting with solder or via compression (compression is recommended). TE Technology's proprietary "potting" for moisture protection and ruggedizing is available as an option. These modules are rated for use up to 80°C.
Please review all technical information & FAQ's posted on our web site before purchasing thermoelectric modules.
Selections shaded in blue are standard stock items. These items are stocked in prototyping quantities and can generally be shipped within 24-48 hours. Selections shaded in gray may or may not be in stock. Please inquire for stock status. If you are interested in a module that is not standard stock or otherwise in stock then a 100 piece minimum order applies.